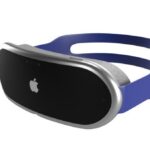 Mark Gurman, in this weeks's Power On newsletter, stated that last week, Apple held an important turnout of its highest ranking executives at the Steve Jobs Theater in Cupertino. The gathering, known as the Top 100, was to witness a sit-in of the firm's most important new product in years: its mixed-reality headset. This wasn't the first time the group had seen it, as the Technology Development Group has been discreetly displaying the product to top visualization makers annually since 2018. However, this presentation was different, taking place in the company's largest showcase, which suggested that a public unveiling is close. Ahead of their yearly offsite at a resort in Carmel Valley, the executives were given a polished and heady sit-in of the device.
Although the mixed-reality sector is still immature, many of the execs are enlightened of the risks Apple is taking. Unlike their previous attempts to unravel into new markets, this product will require subtitle as to why customers should purchase it. It is moreover projected to be expensive at virtually $3,000, needs an external shower reverted every couple of hours, and has no well-spoken killer app. The visitor is hoping for the same success they had with the Apple Watch, which took off with the wing of largest third-party app capabilities, a simplified system, and a faster processor. The firm is launching a version of the headset that will forfeit half as much and a successor with improved performance two years without the initial launch, with the hopes of selling 1 million units in the first year and generating $3 billion in revenue. Time will tell if the product will be a hit or a miss.
The post Apple's Reality Pro VR headset one step closer to production first appeared on MacPrices.net.