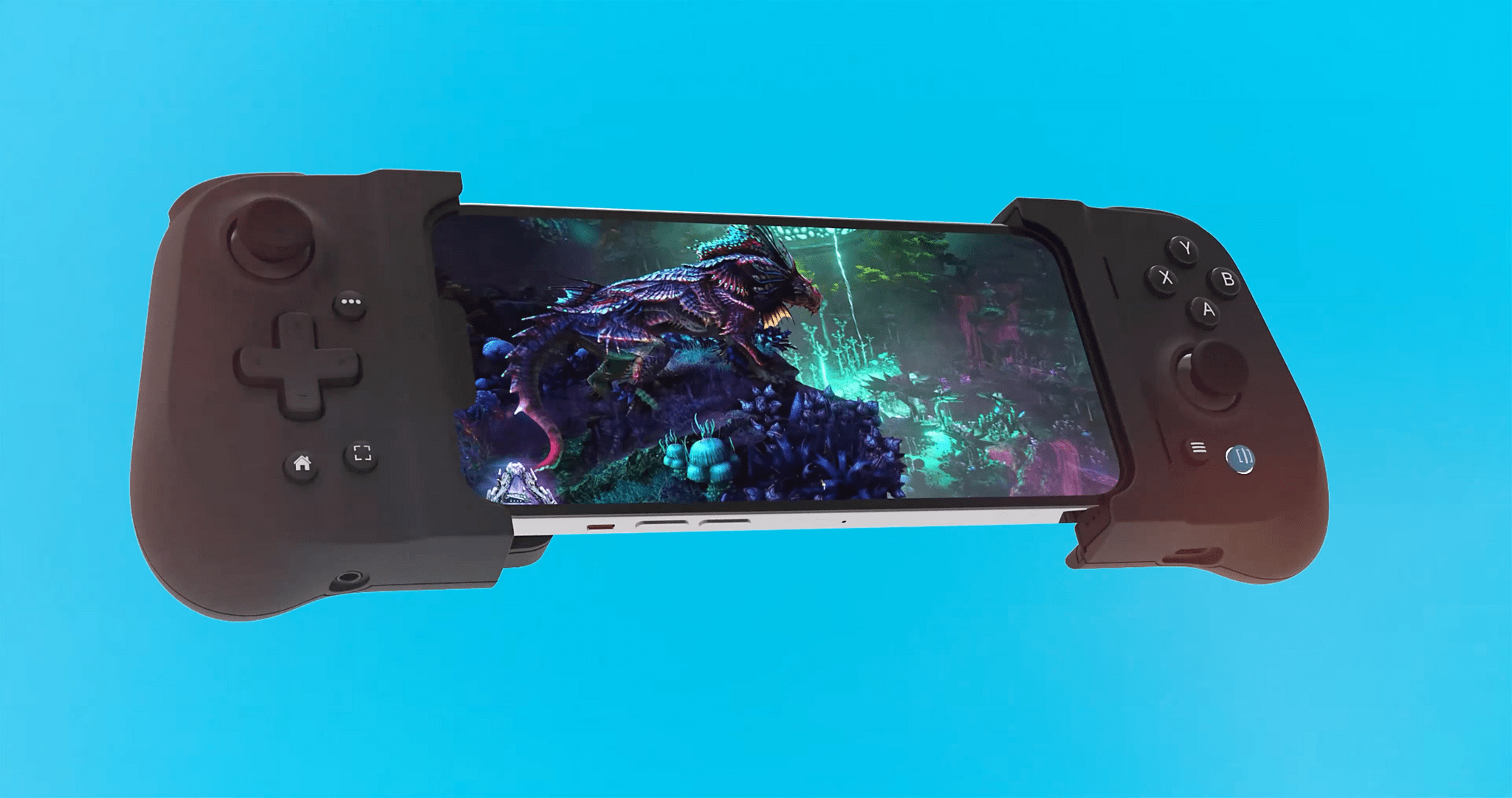 Today, Gamevice announced pre-orders for the Flex, a new MFi-certified, case-compatible game controller for the iPhone. Like the Backbone One and Razer Kishi V2, the Flex separates an Xbox-style controller into two halves that connect to the ends of your iPhone for playing controller-compatible iOS games. I haven't had a endangerment to try the Gamevice Flex, but based on the company's utterance video, there are a handful of features that set it untied from the Backbone One and Razer Kishi V2 that are worth considering if you're shopping for an iPhone game controller.
Like the Razer Kishi V2, the Gamevice Flex uses spacers to unbend a long list of Apple and third-party cases, an wholesomeness over the Backbone One, which requires you to remove your specimen surpassing using it. The downside, of course, is keeping track of the hodgepodge of spacers to indulge for moving to a variegated specimen in the future.
Gamevice says that the Flex uses Hall effect triggers, a technology that uses magnetic field sensors instead of mechanical parts to cut lanugo on the wear and tear on components. The visitor hasn't said if the Flex's thumbsticks use the same technology or not.
Like the Backbone One, the Flex includes passthrough charging via a Lightning port on the end of one of the controller's grips and a headphone jack on the other grip. The Razer Kishi V2 includes a Lightning port for charging but not a headphone jack. Although you can never be sure well-nigh how a controller will finger to use until you have it in your hands, I like the squint of Flex's grips too.
Originally spoken in August with the video above, 9to5Mac has a hands-on with a prototype of the Flex with increasingly details on what the device is like to use.
Set to start shipping later this month, the Gamevice Flex financing $109.95 for the iPhone model, which is well-nigh $10 increasingly than the Backbone One or Razer Kishi V2, and $99.95 for the Android version. Customers who order surpassing October 14th can get one month of Xbox Game Pass Ultimate self-ruling with their purchase.
---
Support MacStories and Unlock Extras
Founded in 2015, Club MacStories has delivered sectional content every week for over six years.
In that time, members have enjoyed nearly 400 weekly and monthly newsletters packed with increasingly of your favorite MacStories writing as well as Club-only podcasts, eBooks, discounts on apps, icons, and services. Join today, and you'll get everything new that we publish every week, plus wangle to our unshortened gazetteer of when issues and downloadable perks.
The Club expanded in 2021 with Club MacStories and Club Premier. Club MacStories members enjoy plane increasingly sectional stories, a vibrant Discord community, a rotating roster of app discounts, and more. And, with Club Premier, you get everything we offer at every Club level plus an extended, ad-free version of our podcast AppStories that is delivered early each week in high-bitrate audio.
Join Now