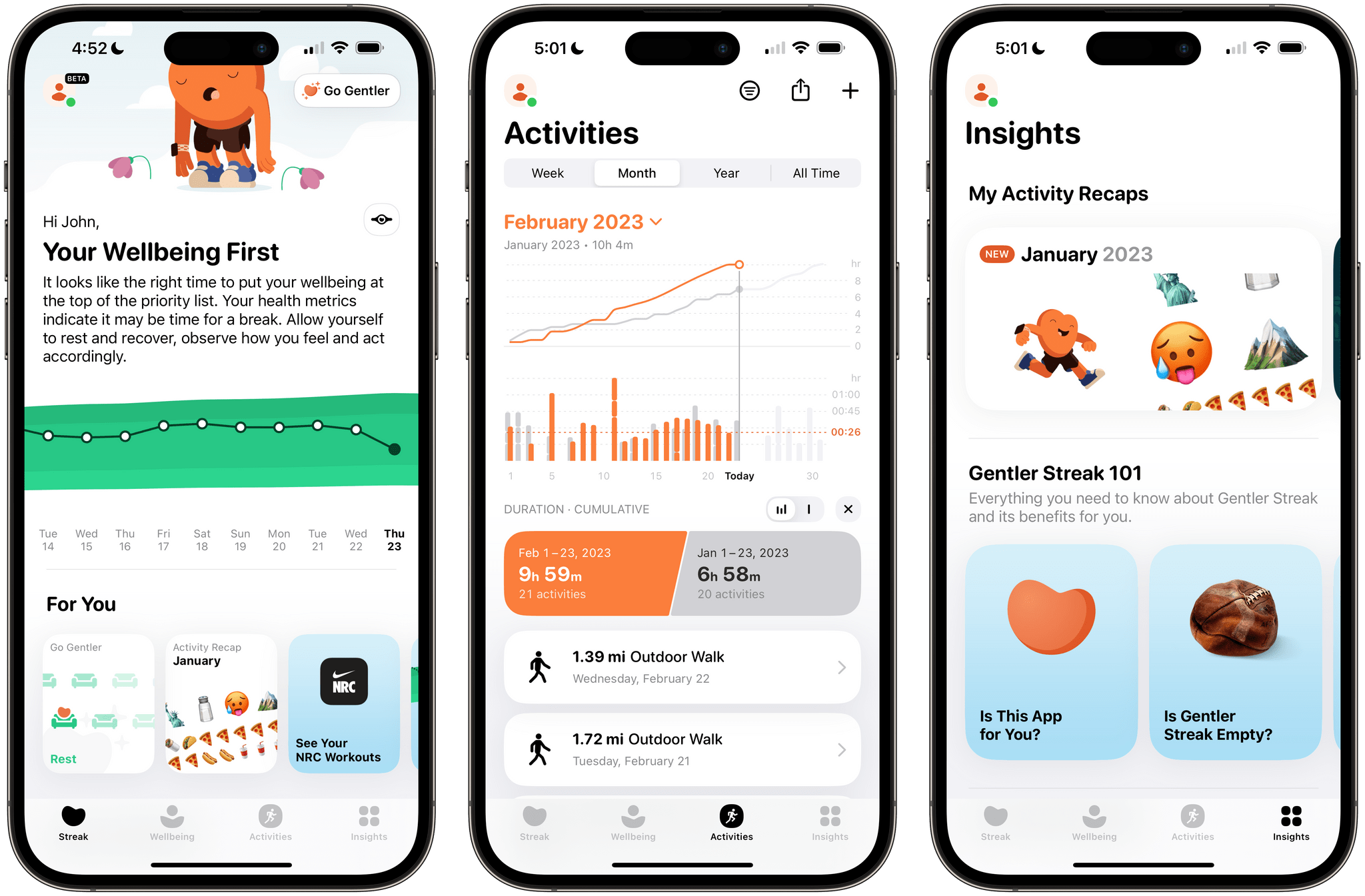 Gentler Streak, the fitness app for the World Watch and iPhone that takes a holistic tideway to training and recovery, has been updated to version 3.0 to incorporate spare health metrics, so users can get a broader picture of their overall wellbeing. I've had less than a day to test-drive the new features, but what I've seen so far looks promising.
Gentler Streak uses trend wringer to help guide your workouts. Your daily and 10-day worriedness trends are plotted within a wreath of intensity to help guide whether you should work harder or rest. The app moreover tracks individual workouts, your worriedness over time compared to previous periods, and includes insights and tips for maintaining a healthy life.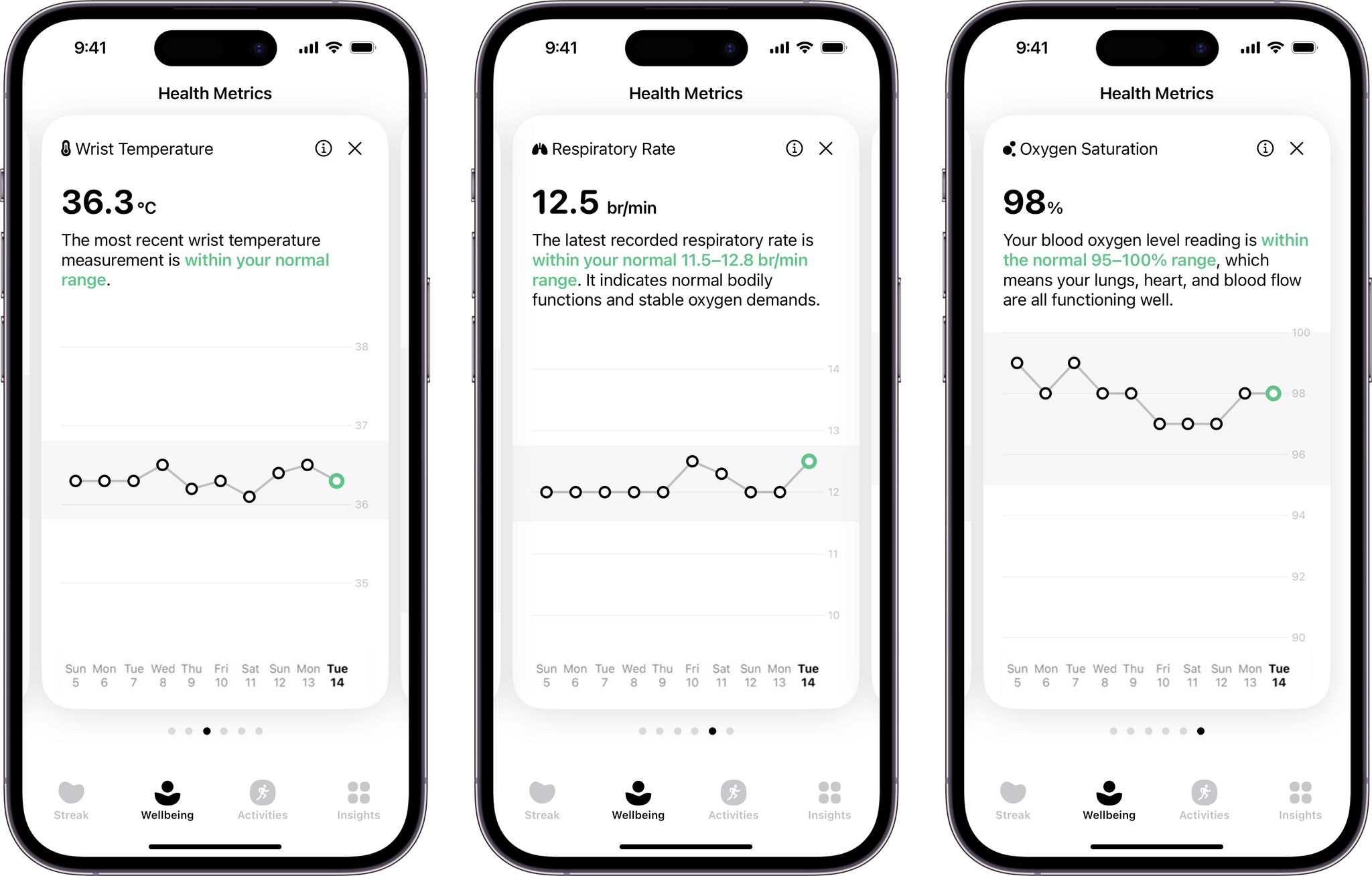 With today's update, Gentler Streak is subtracting a new tab to the iPhone that tracks seven health metrics: sleeping heart rate or resting heart rate when SHR is unavailable, sleep duration, heart rate variability, respiratory rate, oxygen saturation, and wrist temperature. The app then uses that data to help guide your workout plans. For example, I didn't get as much sleep as usual last night, so Gentler Streak suggested I take a unravel from working out today.
Each statistic in the Wellbeing tab is presented as a card-like widget that includes the current data, a 10-day trendline, and an indicator of whether the measurement is within normal ranges. Tapping on a vellum expands it for a worthier view that offers increasingly information well-nigh what's stuff measured and your results.
I've been using Gentler Streak for well-nigh a month and have found that its tideway has kept me increasingly motivated than latter my Fitness app Worriedness rings has. I still track those, too, but Gentler Streak is where I go to ensure I'm on track with my fitness goals while remembering to requite myself a unravel now and then. It's too soon to say what the Wellbeing tab will midpoint to my overall wits with the app, but I like what I've seen so far and plan to write increasingly well-nigh Gentler Streak soon.
Gentler Streak is self-ruling to download from the App Store but requires a subscription to unlock some features.
---
Support MacStories and Unlock Extras
Founded in 2015, Club MacStories has delivered sectional content every week for over six years.
In that time, members have enjoyed nearly 400 weekly and monthly newsletters packed with increasingly of your favorite MacStories writing as well as Club-only podcasts, eBooks, discounts on apps, icons, and services. Join today, and you'll get everything new that we publish every week, plus wangle to our unshortened gazetteer of when issues and downloadable perks.
The Club expanded in 2021 with Club MacStories and Club Premier. Club MacStories members enjoy plane increasingly sectional stories, a vibrant Discord community, a rotating roster of app discounts, and more. And, with Club Premier, you get everything we offer at every Club level plus an extended, ad-free version of our podcast AppStories that is delivered early each week in high-bitrate audio.
Join Now